Kate was a collaboration with *starstudio*
She appeared in the December 2006 issue of Haute Doll magazine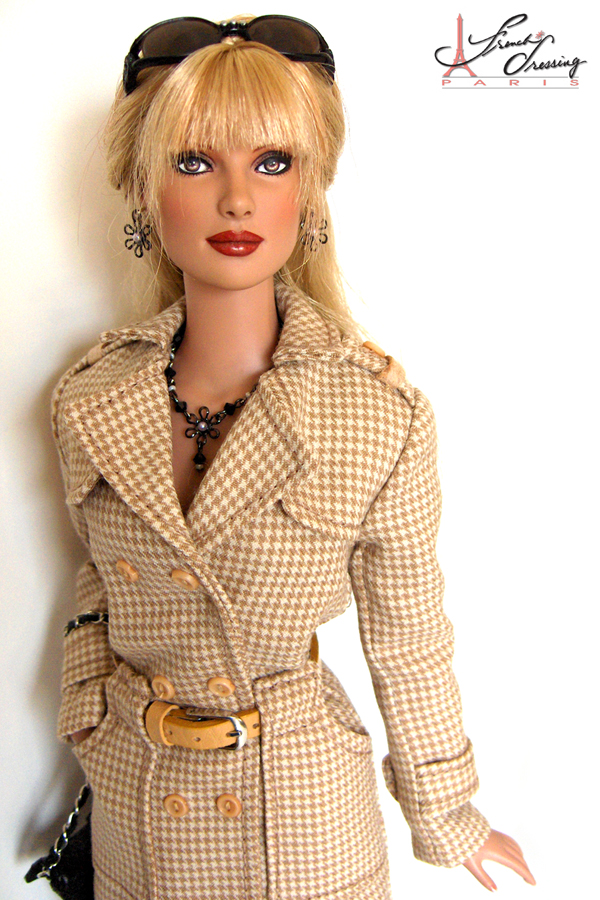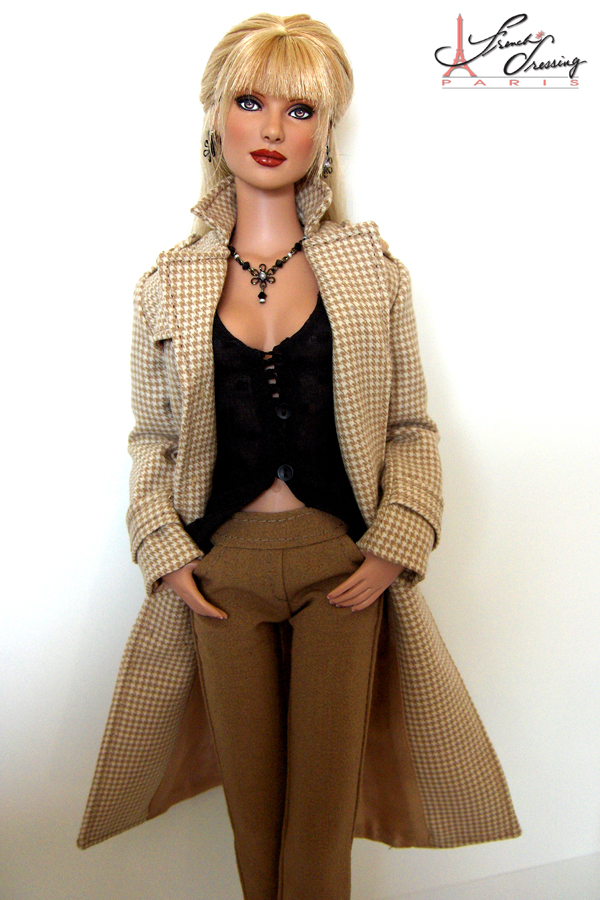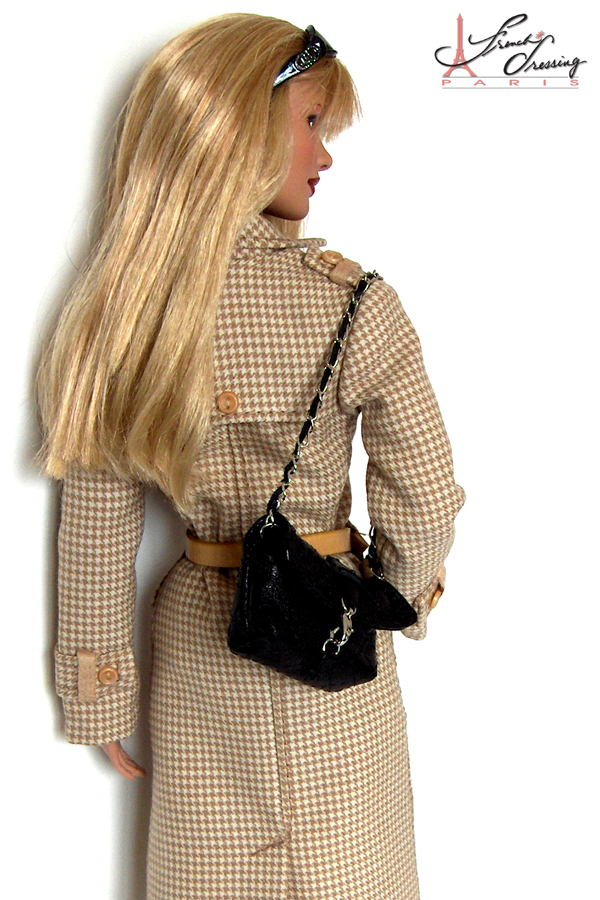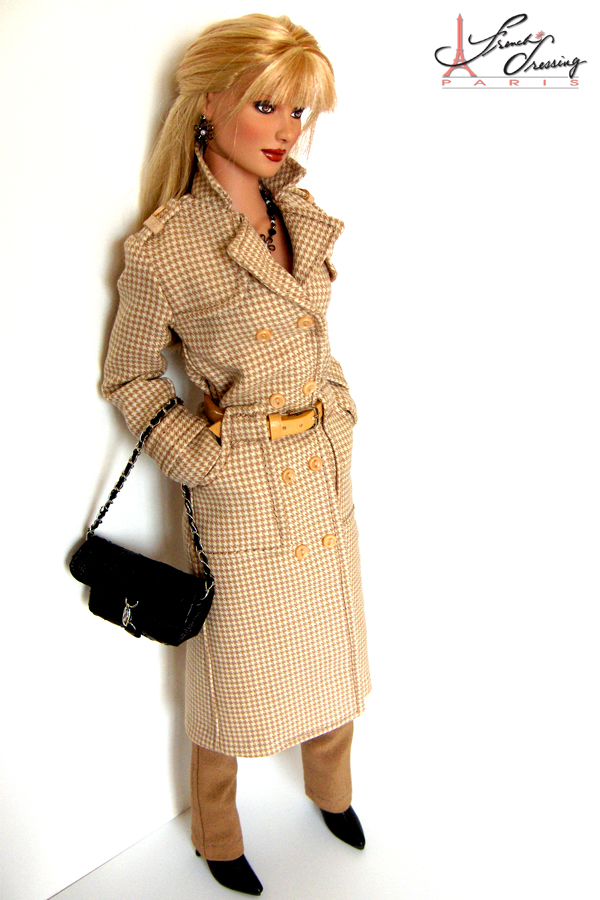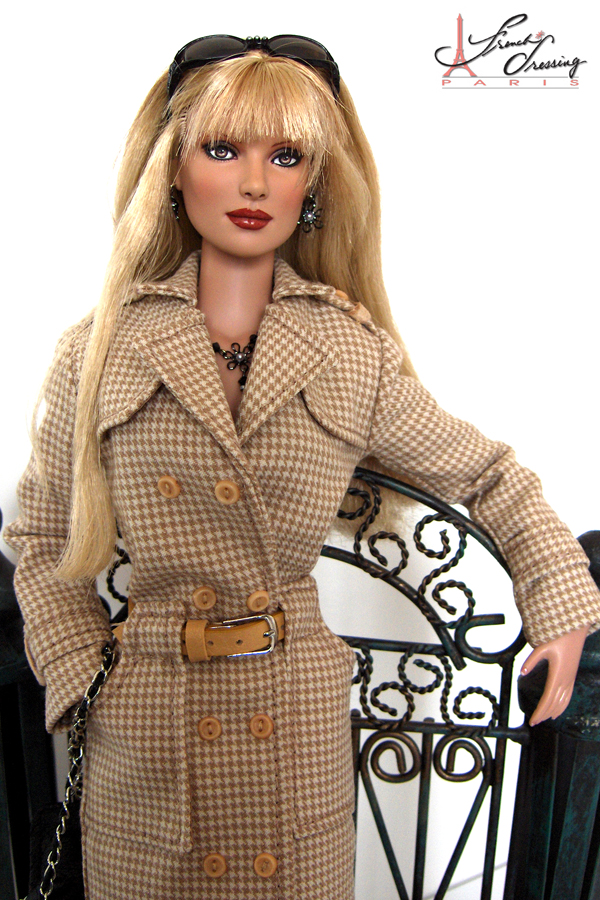 Kate's trench coat is made from lightweight wool houndstooth check with topstitch detailing.
Her pants are made from a caramel poly/wool blend medium-weight crepe and have working pockets and topstitch detailing as well.

Her blouse is made from a sheer poly/cotton fabric with chenille tufts throughout. Her handbag was created from black lambskin leather
and was machine-quilted. A chain strap was added and intertwined with the same leather.


Ensemble includes jet/pearl jewelry by Dakota Blue Designs.

©2006 French Dressing - Paris
French Dressing is not affiliated with any doll manufacturer