"Chartreuse with Envy" was a collaboration with *starstudio*
She was a donation to the 2006 Gene Convention Charity Auction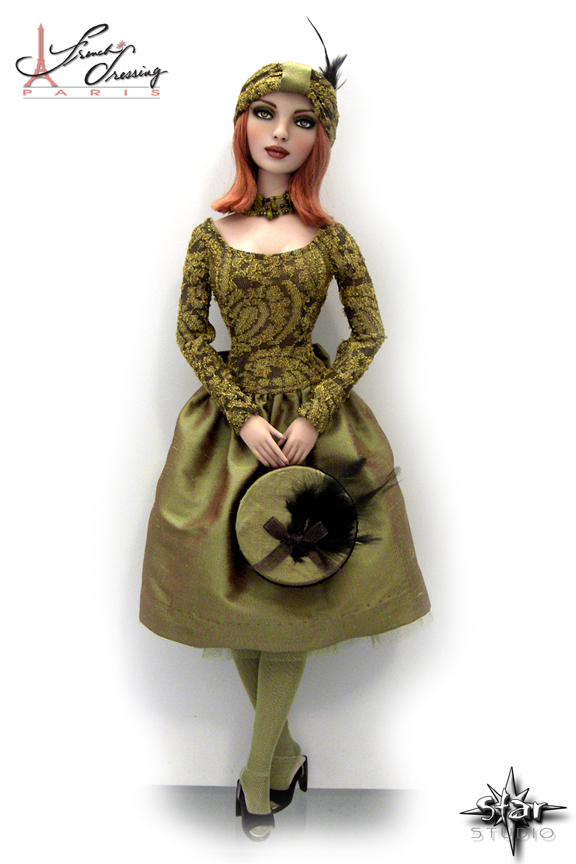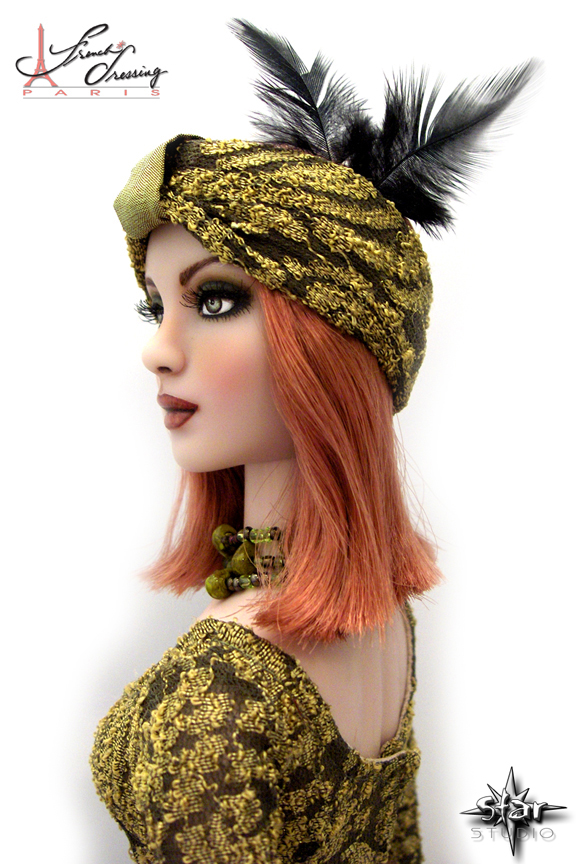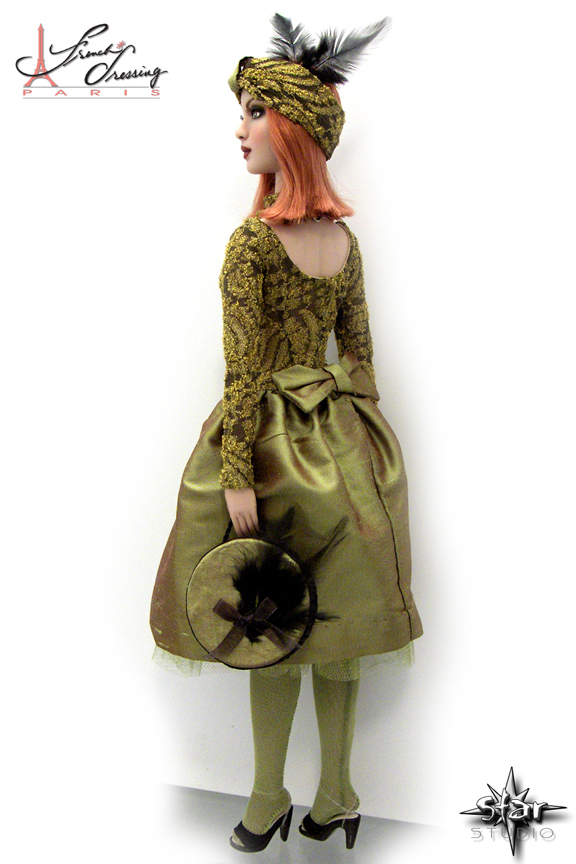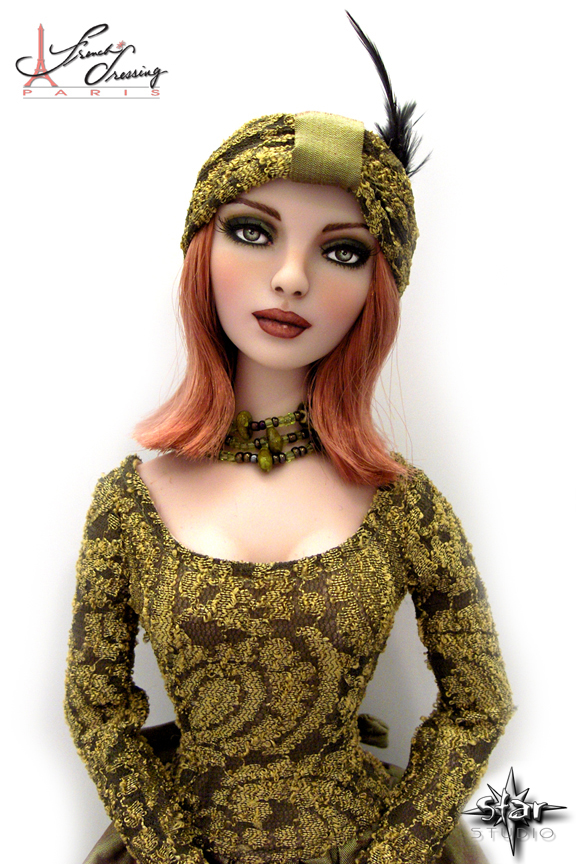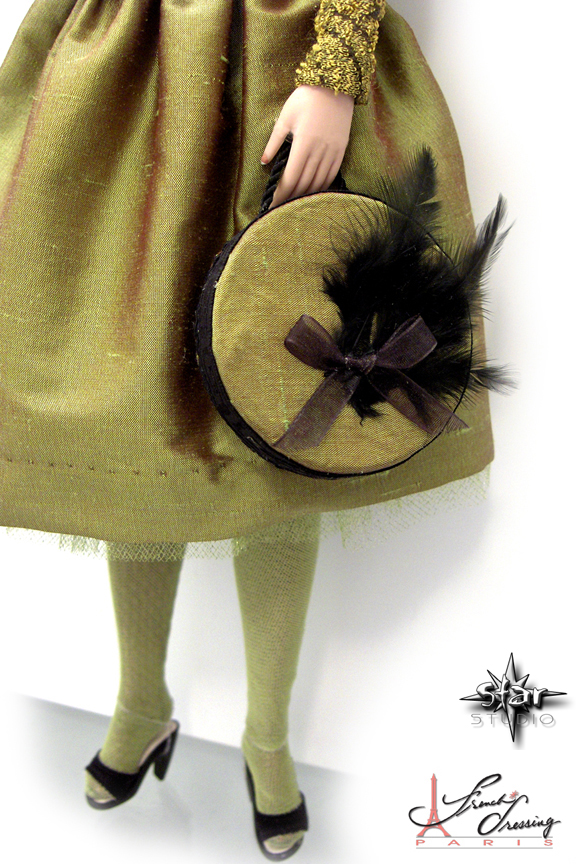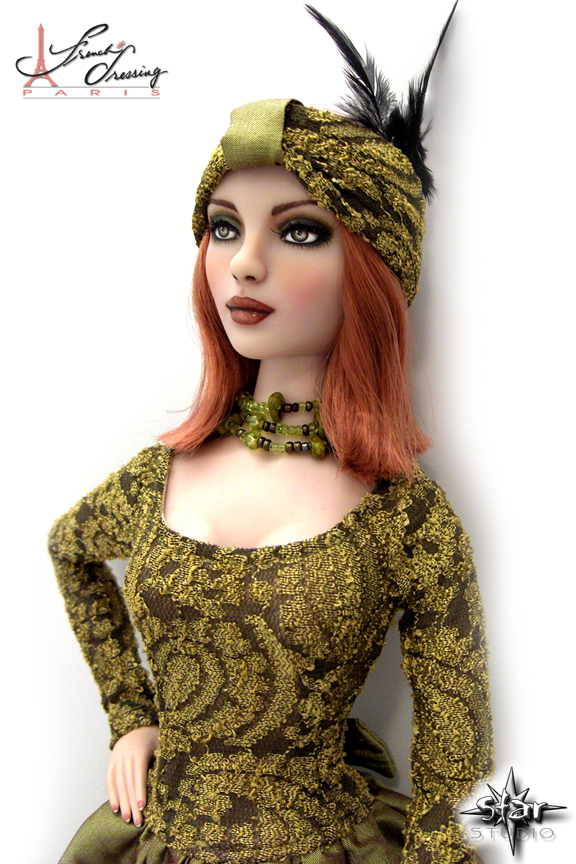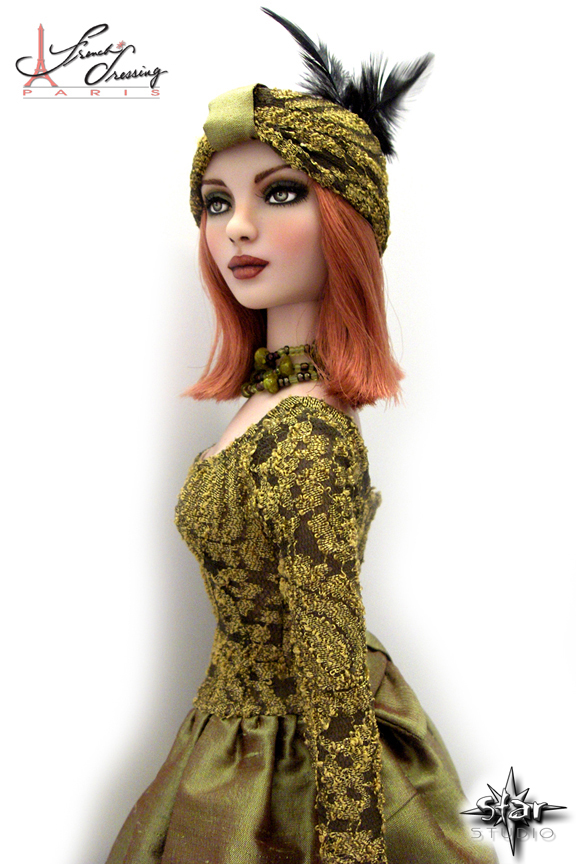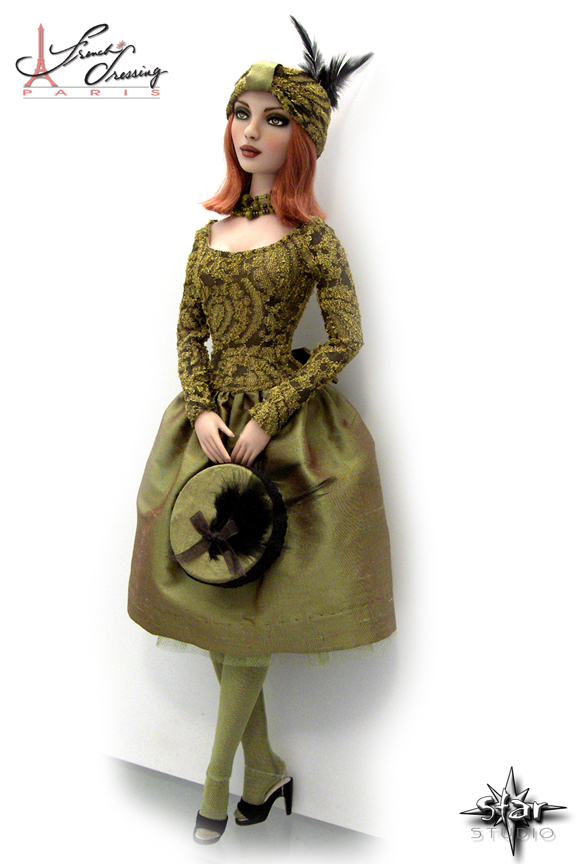 Chartreuse's dress is made from chartreuse/auburn shot dupioni silk & chartreuse stretch knit lace. Top is fully lined with nude jersey.
The skirt bottom features a decorative oversized bow accent and a separate chartreuse glitter tulle underskirt.

Finishing off the look is a matching turban of coordinating fabric, and a handmade hatbox of the chartreuse silk
with cord & feather detailing, as well as chartreuse thigh-high stockings.

Ensemble includes a chartreuse & auburn beaded necklace & black satin AD Gene shoes.

©2006 French Dressing - Paris
French Dressing is not affiliated with any doll manufacturer