Champagne was a collaboration with *starstudio*
She was a donation to the 2005 Gene Convention Charity Auction.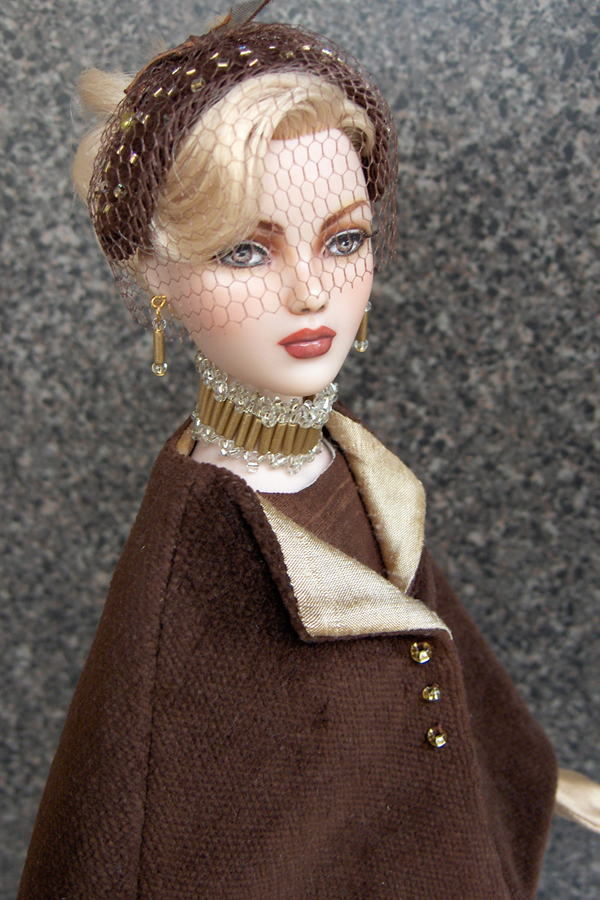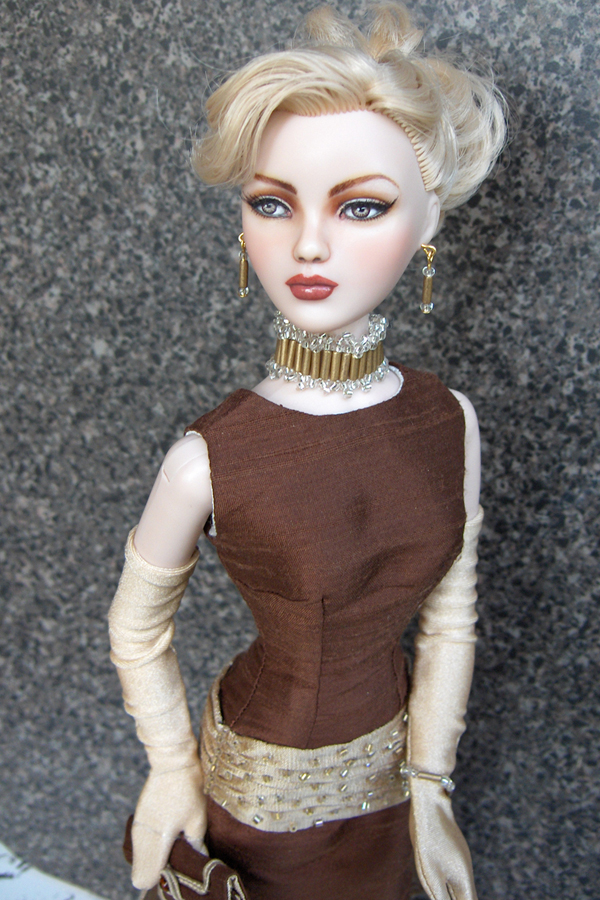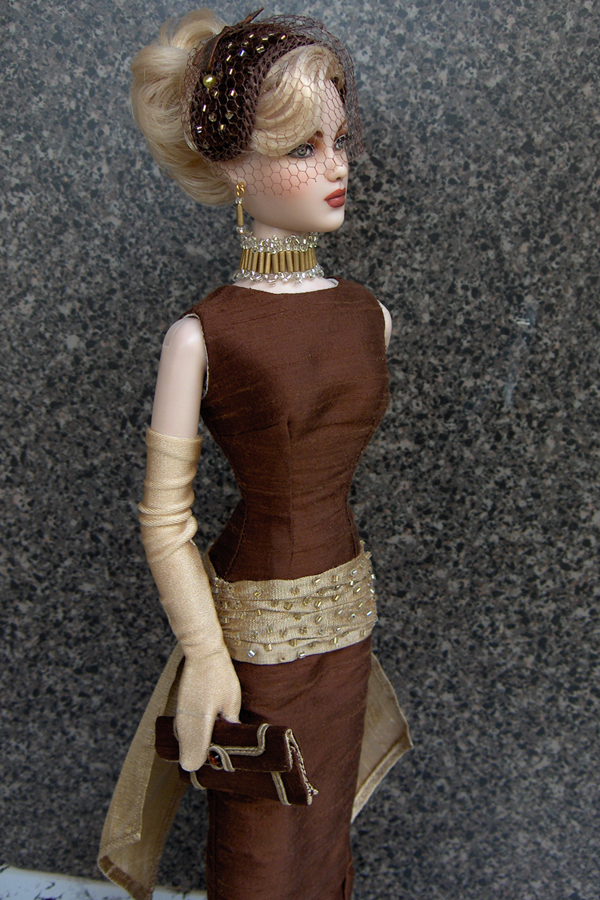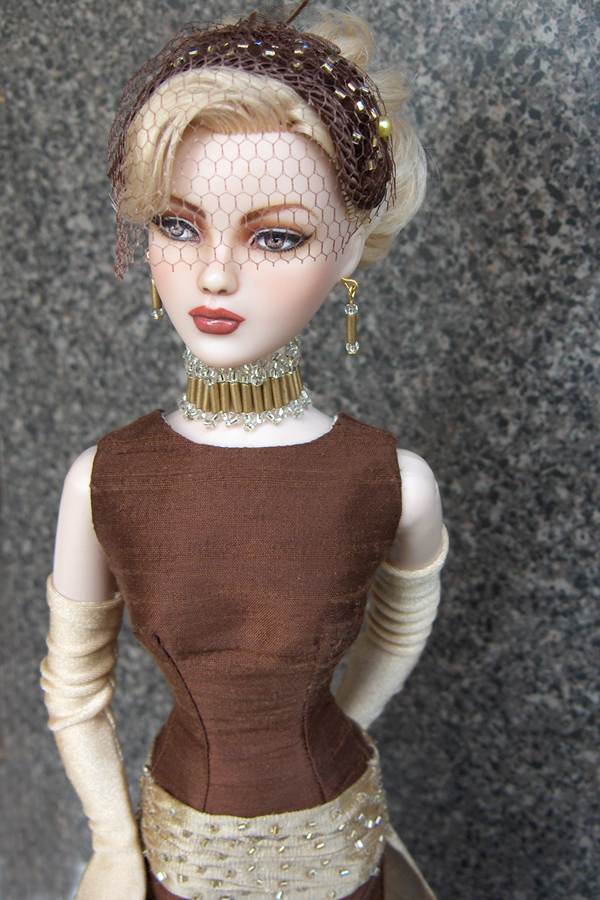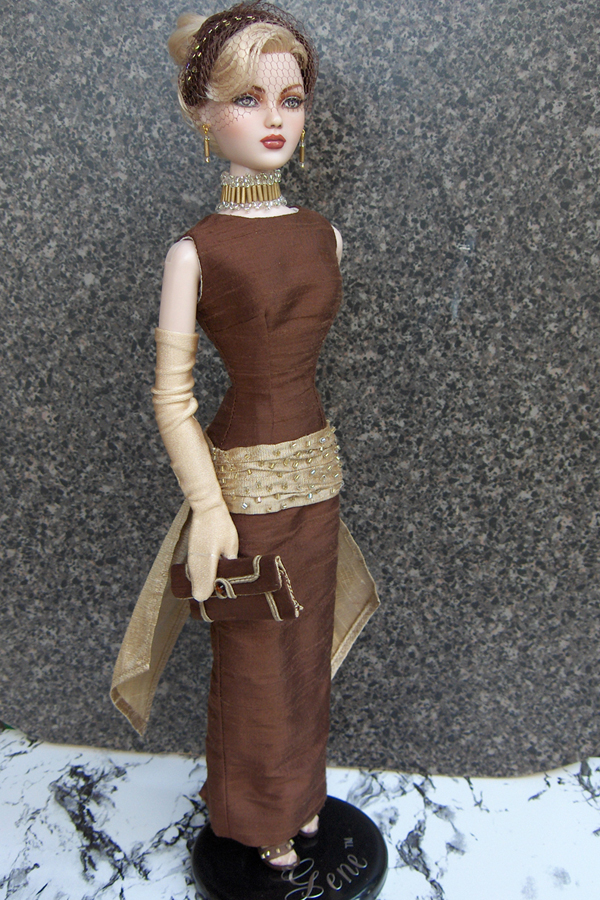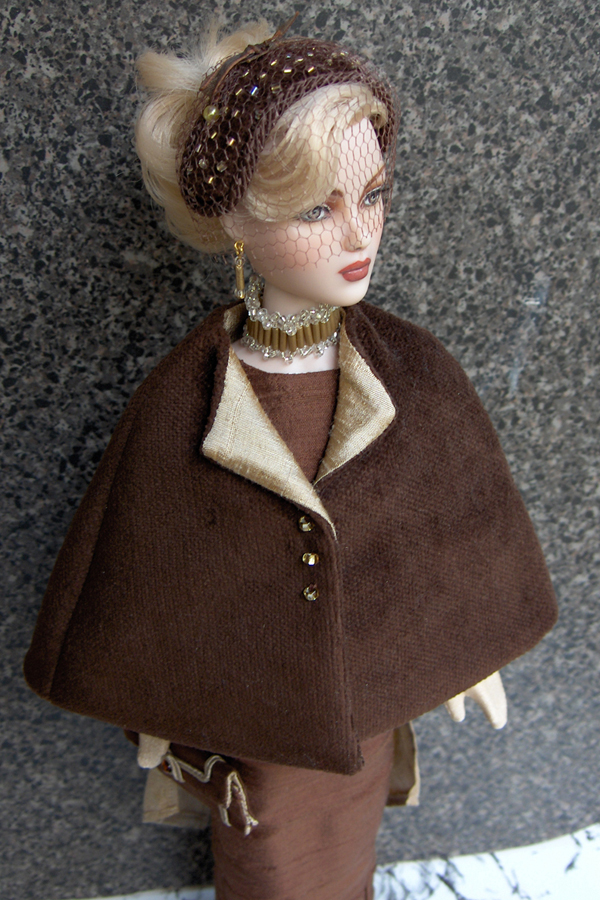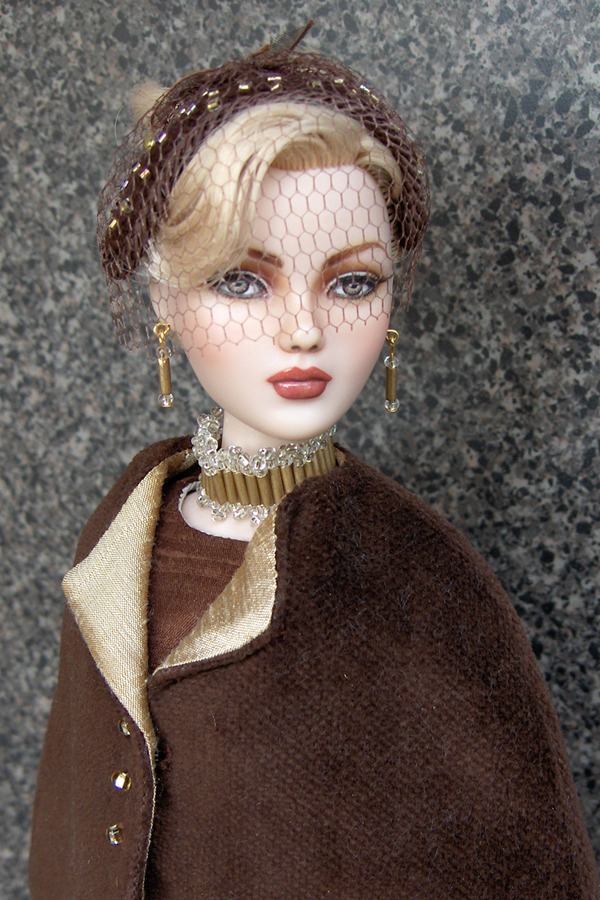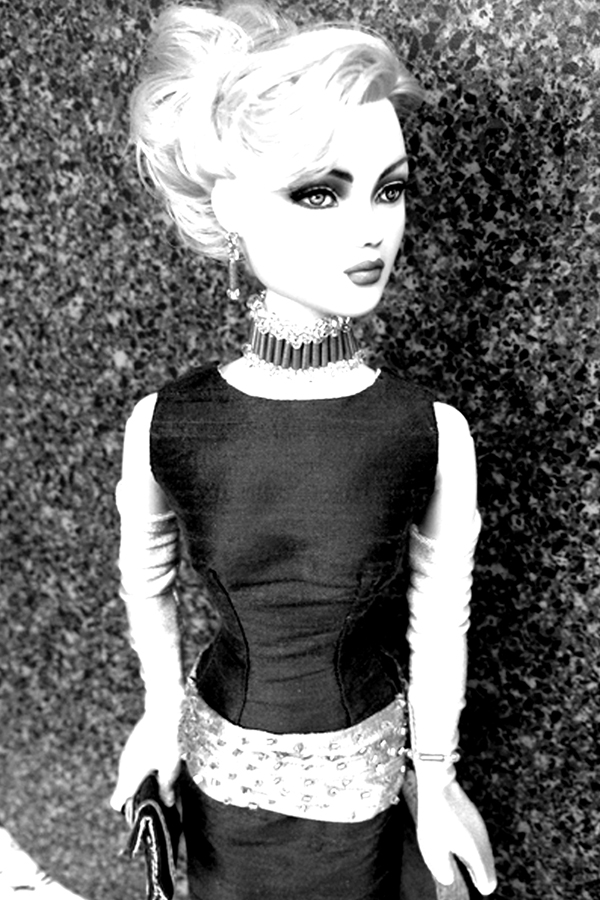 Gorgeous dress made with chocolate & champagne dupioni silk
with hand beaded detailing on sash (Fully lined in white silk, with back snap closure)

Chocolate velvet cape, fully lined in champagne dupioni silk.

Ensemble includes champagne opera length gloves, gold toned beaded earrings, beaded choker,
hand beaded chocolate velvet headpiece with netting and a brown velvet matching clutch .

©2006 French Dressing - Paris
French Dressing is not affiliated with any doll manufacturer